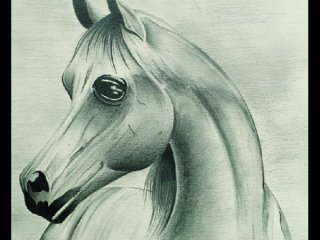 Description
Objectives
Outline
Materials
System Requirements
Have you ever wanted to learn to draw?  Do you like to draw, but wish you could draw better?  If so, then this course is for you.  Even if you have zero drawing skill, this course will provide the necessary knowledge you need to get started. It is designed to provide the foundational knowledge needed to effectively grow in the learned skill of drawing.  No one is born with a drawing skill, but with proper training and practice, you will be able to draw better than you thought possible.  It takes time, perseverance, and a will to learn. 
You are taken through the basics first, and you slowly build on what you've learned, one step at a time, before moving on.  You will navigate through the course with both reading content and videos. The videos are instructor led, meaning that as a particular lesson is taught, you will follow along with the instructor who is reading the lesson aloud and instructing.  When it is time for the actual drawing part of the lesson, the instructor will show you exactly how to draw or do whatever exercise that lesson is about on a downloadable worksheet that you print and follow along on. You can pause the videos as needed and repeat whatever part you want.
There are no set times to log in.  We recommend one module per week to allow for practice and review in between modules, but it is entirely up to you the rate at which you progress through the course.
6 MONTH ACCESS TO THIS COURSE
After completing this course, you should be able to:
Understand the fundamentals of drawing
Implement those fundamentals into drawings you are proud of
Understand the anatomy of a drawing
Recognize the various types of lines
Have greater hand control when drawing
Understand light direction
Know what shading and blending are
Complete two drawings step by step
Understand what to do upon completion of the course to grow your skill level
Module 1 (Week 1)
Drawing Fundamentals
Introduction
LESSON 1: What is Drawing Really?
LESSON 2: Reasons for Drawing
LESSON 3: What We Draw With
LESSON 4: Paper Types
LESSON 5: Anatomy of a Drawing
LESSON 6: How to Hold a Pencil
LESSON 7: How to Sharpen and Dull Your Pencil
LESSON 8: Basic Exercises
WEEKLY HOMEWORK: Re-do lessons 6-8
Module 2 (Week 2)
Understanding Lines
LESSON 1: Anatomy of a Drawing (Review)
LESSON 2: Pencil Sharpness (Module 1, Lesson 7 review)
LESSON 3: Introduction to Straight Lines
LESSON 4: Introduction to Curved Lines
LESSON 5: Introduction to Thin Lines
LESSON 6: Introduction to Thick lines
LESSON 7: Tracing
WEEKLY HOMEWORK: Re-do lessons 3-6
Module 3 (Week 3)
From Lines to Drawings
LESSON 1: Hand Control
LESSON 2: Overlapping Lines (Control)
LESSON 3: Line Exercises
LESSON 4: Light Direction
LESSON 5: What is Shading?
LESSON 6: Drawing a Shading a Cube
LESSON 7:  Drawing and Shading a Circle
WEEKLY HOMEWORK: Re-do lessons 5-7
Module 4 (Week 4)
Shading and Blending
LESSON 1: More About Shading
LESSON 2: What is Blending?
LESSON 3: Drawing and Shading a Tree Trunk
LESSON 4: Drawing and Shading a Bush
WEEKLY HOMEWORK: Re-do lessons 3-4
Module 5 (Week 5)
Putting It All Together
LESSON 1: Review of What We've Learned So Far
LESSON 2: Drawing Two Pieces Step by Step
LESSON 3: Where to Go From Here
Required Materials:
A regular pencil (#2 recommended)
Regular paper (like from a printer)
Printer (to print the worksheets)
Internet Connection
Broadband or High-Speed - DSL, Cable, and Wireless Connections
*Dial-Up internet connections will result in a diminished online experience. Classroom pages may load slowly and viewing large audio and video files may not be possible.
Hardware Requirements
Processor - 2GHz Processor or Higher
Memory - 1 GB RAM Minimum Recommended
PC Software Requirements
Operating Systems - Windows 7 or higher
Microsoft Office 2013 or higher. Also, you could use a general Word Processing application to save and open Microsoft Office formats (.doc, .docx, .xls, .xlsx, .ppt, .pptx)
Internet Browsers - Google Chrome is highly recommended


Cookies MUST be enabled
Pop-ups MUST be allowed (Pop-up Blocker disabled)

The Kindle Reader App or VitalSource Bookshelf App are needed for many of our courses (No special equipment needed. This can be downloaded for FREE onto your computer.)
PowerPoint Viewer (if you do not have PowerPoint)
QuickTime, Windows Media Player &/or Real Player
MAC Software Requirements
Operating Systems - Mac OS x 10 or higher with Windows
Mac office programs or a Word Processing application to save and open Microsoft Office formats (.doc, .docx, .xls, .xlsx, .ppt, .pptx)
Internet Browsers- Google Chrome is highly recommended


Cookies MUST be enabled
Pop-ups MUST be allowed (Pop-up Blocker disabled)

The Kindle Reader App or VitalSource Bookshelf App are needed for many of our courses (No special equipment needed. This can be downloaded for FREE onto your computer.)
PowerPoint Viewer (if you do not have PowerPoint)
Adobe PDF Reader
Apple QuickTime Media Player