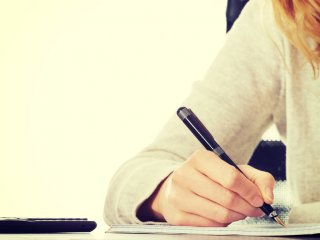 Course Type:
Instructor Led - 4 Weeks Long
Description
Objectives
Outline
Materials
System Requirements
If you enjoy writing and love a challenge, technical writing just might be a career for you. Our Fundamentals of Technical Writing course exposes you to all aspects of this form of writing, including how to translate technical documents into everyday language that people will understand. Technical writing requires writing, editing, and rewriting since clear writing is often the product of several revisions. We cover the basics of drafting documents, becoming a master of a particular subject matter, different writing habits, and tools of the trade, including image and publishing software. So get ready to turn the page and starting learning more about the interesting field of technical writing! 
After completing this course, you should be able to:
Identify preliminary tasks for technical writing, including types of technical documents
Recall steps in creating a rough draft and ensuring clear writing
Recognize essentials of the review process and how illustrations aid in comprehension
List the overall aspects of a technical document, including editing, rewriting and design
Fundamentals of Technical Writing Module 1
The Technical Writing Discipline
In week one, we explore aspects of technical writing, including how to assess documents and audience. A technical writer essentially translates the hard-to-understand jargon of the technical field into something that is understood by the reader of the writing. We will also discuss preliminary steps that need to take place before writing begins, such as learning your subject matter and collecting information.
What Does a Technical Writer Do?

Technical Writing Jobs
Preliminary Technical Writing Tasks
Writing, Editing and Recognizing a Good Document
Subject Matter
Fundamentals of Technical Writing Module 2
Clear Writing 
Quality information is created in technical writing when an early analysis is made of your entire presentation, which is best done with an outline. It involves organizing the information you gathered into a logical format detailing how you plan to organize the document. This week we will discuss initial planning phases and how to outline material. We will also explore various writing habits and methods, such as the KISS (Keep It Short and Simple) principle and international considerations concerning translations.
Organizing Content
Initial Draft
Writing Habits
Procedural Writing
International Considerations
Fundamentals of Technical Writing Module 3
Illustrations and Editing 
Technical writers write, right? Yes, but technical writers also spend a significant amount of time handling visual items, such as graphics, illustrations, and photographs. Especially related to information available online, manipulating images is a huge aspect to a technical writer's job. This week will examine the correlation between visuals and writing while exploring various types of illustrations. Also, we will explore the various aspects of how technical writing is edited, including information confirmation, style guidelines, and the difference between production editing, technical editing, and copy editing.
Correlation Between Visuals and Writing
Rich Media Graphics
Style Guidelines
Tech Writing Editing
Reviews
Fundamentals of Technical Writing Module 4
Wrapping Up a Technical Document 
In a large document, there are certain items that need to be placed in specific locations throughout your pamphlet or book. In this module, we will review these items, whether they are in the front of your document, or in the back. We are also going to review editing and proofreading your writing, testing the document and finally, putting a freeze on your document. Also, if you want to grow with the future of technical writing, you must know web page design and understand the languages involved with creating online material. This week we will take a look at types of markup and publishing software.
Front and Back Sections
Editing and Rewriting
Design
Tools of the Trade
Word Processing, Image and Markup Software
Ed4Career is committed to being both environmentally conscious and making it easier for you to study! We're making your education mobile! All of our textbooks are now provided as eTextbooks. You can access them on your laptop, tablet, or mobile device and can study anytime, anywhere.
The move away from physical books to eTextbooks means you get the latest, most up-to-date version available. This also makes your training more accessible, so you can study anywhere you have your phone or tablet. The best part is that all materials are included in your training cost so there are NO extra fees for books!
Internet Connection
Broadband or High-Speed - DSL, Cable, and Wireless Connections
*Dial-Up internet connections will result in a diminished online experience. Classroom pages may load slowly and viewing large audio and video files may not be possible.
Hardware Requirements
Processor - 2GHz Processor or Higher
Memory - 1 GB RAM Minimum Recommended
PC Software Requirements
Operating Systems - Windows 7 or higher
Microsoft Office 2013 or higher. Also, you could use a general Word Processing application to save and open Microsoft Office formats (.doc, .docx, .xls, .xlsx, .ppt, .pptx)
Internet Browsers - Google Chrome is highly recommended


Cookies MUST be enabled
Pop-ups MUST be allowed (Pop-up Blocker disabled)

The Kindle Reader App or VitalSource Bookshelf App are needed for many of our courses (No special equipment needed. This can be downloaded for FREE onto your computer.)
PowerPoint Viewer (if you do not have PowerPoint)
QuickTime, Windows Media Player &/or Real Player
MAC Software Requirements
Operating Systems - Mac OS x 10 or higher with Windows
Mac office programs or a Word Processing application to save and open Microsoft Office formats (.doc, .docx, .xls, .xlsx, .ppt, .pptx)
Internet Browsers- Google Chrome is highly recommended


Cookies MUST be enabled
Pop-ups MUST be allowed (Pop-up Blocker disabled)

The Kindle Reader App or VitalSource Bookshelf App are needed for many of our courses (No special equipment needed. This can be downloaded for FREE onto your computer.)
PowerPoint Viewer (if you do not have PowerPoint)
Adobe PDF Reader
Apple QuickTime Media Player