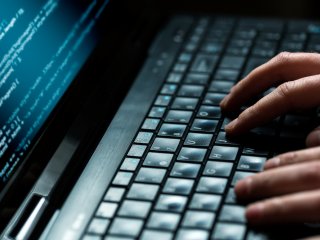 Description
Objectives
Outline
Materials
Certification
System Requirements
Watch a Demo
This CCNA 200-301 Part 1 course prepares you for the exam associated with the Cisco Certified Network Associate certification.  This course provides the knowledge and skills required to successfully install, operate, and troubleshoot a small to medium size enterprise branch network. This course covers topics such as networking, switch management, configuring IPv4 and IPv6 networks, LANs, VLANs, and more.
This course includes access to a hands-on Practice-Lab for 200-301, which will allow candidates to have training in the practical application of the course concepts without having to buy any additional software and will prepare them for success on the certification exam.
Prerequisite(s): Students should have keyboarding and computer skills, and be comfortable navigating the internet. 
By the end of this course, you will be able to:
List the steps for small network implementation and security
Recall how to implement LANs, VLANs, and STP
Identify and be able to configure IPv4 routing protocols 
Recognize the concepts behind IPv6
Identify troubleshooting basics
CCNA Part 1 Module 1
Introduction to Networking  
Networking
TCP/IP Networking Model
Data Encapsulation Terminology
Fundamentals of Ethernet LANs
Physical Ethernet LANs UTP/Fiber
Sending Data in Ethernet Networks
WANs and IP Routing
Network Layer Features
CCNA Part 1 Module 2
Ethernet LANs
Using the Command-Line Interface
Accessing the Cisco Catalyst Switch CLI
Analyzing Ethernet LAN Switching
LAN Switching Concepts
Verifying and Analyzing Ethernet Switching
CCNA Part 1 Module 3
Switch Management
Configuring Basic Switch Management
Securing the Switch CLI
Enabling IPv4 for Remote Access
Configuring and Verifying Switch Interfaces
Status and Statistics
CCNA Part 1 Module 4
Implementing VLANs and STP
Virtual LAN Concepts
Trunking Configuration and Verification  
Troubleshooting VLANs and VLAN Trunks
Spanning Tree Protocol Concepts
STP and RSTP Basics
RSTP and EtherChannel Configuration
Configuring Layer 2 EtherChannel
CCNA Part 1 Module 5
Analyzing IPv4 Networks
Introduction to Subnetting
Analyze Subnetting and Addressing Needs
Plan the Implementation
Classful Network Concepts
Practice with Classful Networks
CCNA Part 1 Module 6
Subnet Masks
Analyzing Subnet Masks
Subnet Mask Conversion
Identifying Subnet Design Choices Using Masks
Defining a Subnet
Analyzing Existing Subnets: Binary
Analyzing Existing Subnets: Decimal
CCNA Part 1 Module 7
IPv4 Routing 
Installing Cisco Routers
Enabling IPv4 Support on Cisco Router Interfaces
IP Routing
Configuring IP Addresses and Connected Routes
Configuring Static Routes
IP Forwarding with the Longest Prefix Match
CCNA Part 1 Module 8
Troubleshooting IPv4 Routing
Routing in the LAN
VLAN Routing with Router 802.1Q Trunks
VLAN Routing with Layer 3 Switch SVIs
VLAN Routing with Layer 3 Switch Routed Ports
Problem Isolation Using the ping Command
Problem Isolation Using the traceroute Command
Telnet and SSH
CCNA Part 1 Module 9
OSPF
Comparing Dynamic Routing Protocol Features
OSPF Concepts and Operations
OSPF Areas and LSAs
Implementing Single-Area OSPFv2
Using OSPFv2 Interface Subcommands
OSPF Network Types
OSPF Neighbor Relationships
CCNA Part 1 Module 10
IP Version 6
Introduction to IPv6
IPv6 Addressing Formats and Conventions
Global Unicast Addressing Concepts
Unique Local Unicast Addresses
Implementing Unicast IPv6 Addresses on Routers
Connected and Local IPv6 Routes
Static IPv6 Routes
CCNA Part 1 Module 11
Wireless LANs
Comparing Wired and Wireless Networks
Wireless LAN Topologies
RF Overview
Analyzing Cisco Wireless Architectures
Anatomy of a Secured Connection
Wireless Privacy and Integrity Methods
Building a Wireless LAN
Connecting a Cisco AP
**Outlines are subject to change, as courses and materials are updated.**
Ed4Career is committed to being both environmentally conscious and making it easier for you to study! We're making your education mobile! All of our textbooks are now provided as eTextbooks. You can access them on your laptop, tablet, or mobile device and can study anytime, anywhere.
The move away from physical books to eTextbooks means you get the latest, most up-to-date version available. This also makes your training more accessible, so you can study anywhere you have your phone or tablet. The best part is that all materials are included in your training cost so there are NO extra fees for books!
Upon successful completion of CCNA Part 1 and CCNA Part 2 courses, students will be prepared to sit for the Cisco Certified Network Associate Exam 200 – 301 CCNA certification exam.
Internet Connection
Broadband or High-Speed - DSL, Cable, and Wireless Connections
*Dial-Up internet connections will result in a diminished online experience. Classroom pages may load slowly and viewing large audio and video files may not be possible.
Hardware Requirements
Processor - 2GHz Processor or Higher
Memory - 1 GB RAM Minimum Recommended
PC Software Requirements
Operating Systems - Windows 7 or higher
Microsoft Office 2013 or higher. Also, you could use a general Word Processing application to save and open Microsoft Office formats (.doc, .docx, .xls, .xlsx, .ppt, .pptx)
Internet Browsers - Google Chrome is highly recommended


Cookies MUST be enabled
Pop-ups MUST be allowed (Pop-up Blocker disabled)

The Kindle Reader App or VitalSource Bookshelf App are needed for many of our courses (No special equipment needed. This can be downloaded for FREE onto your computer.)
PowerPoint Viewer (if you do not have PowerPoint)
QuickTime, Windows Media Player &/or Real Player
MAC Software Requirements
Operating Systems - Mac OS x 10 or higher with Windows
Mac office programs or a Word Processing application to save and open Microsoft Office formats (.doc, .docx, .xls, .xlsx, .ppt, .pptx)
Internet Browsers- Google Chrome is highly recommended


Cookies MUST be enabled
Pop-ups MUST be allowed (Pop-up Blocker disabled)

The Kindle Reader App or VitalSource Bookshelf App are needed for many of our courses (No special equipment needed. This can be downloaded for FREE onto your computer.)
PowerPoint Viewer (if you do not have PowerPoint)
Adobe PDF Reader
Apple QuickTime Media Player